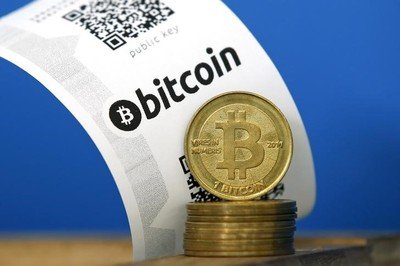 San Juan Mercantile Bank &Trust International (SJMBT) is a new Puerto Rican banking institution that serves cryptocurrency dealers and is in operation.
SJMBT announced on Monday that it had accepted the first customer deposit. The bank was licensed last month by the Puerto Rico Financial Institutions Commission's international financial entity (IFE). SJMBT is a subsidiary of Mercantile Global Holdings (MGH), which also owns San Juan Mercantile Exchange (SJMX), the upcoming "institutional trading platform for digital assets ".
The bank provides custody and settlement services for the exchange's legal tender and encrypted currency. SJMBT itself is not insured by the federal deposit insurance company (FDIC), but it will deposit customer deposits at the agency bank.
Similarly, the client's digital assets will be kept in the name of approved digital asset custodian.
MGH said that, putting regulation and trading under the same roof would bring some benefits. Exchanges, for example, will consider the customer balance of bank deposits when setting trading limits to enable banks to settle transactions in real time.
"With the flow of digital assets traded by SJMX in more locations, SJMBT will provide critical services, like real-time settlement and account rebalancing to support our clients' trading activities ". SJMBT president and chief operating officer Nick Varelakis said.
Leadership of MGH includes senior figures from many well-known financial companies
Varelakis, for example, was JPMorgan Chase's former executive director, responsible for business architecture and transformation. The former chief operating officer of the Puerto Rican Noble Bank. He became the company's most known figure in the field of encryption due to his relationship with Tether.
Moreover, MGH banks and exchanges were founded a year ago by the founder J.Robert Collins Jr. of the New York Mercantile Exchange (part of CME Group) and the Dubai Mercantile Exchange.
The company said that the exchange was about to launch. "With new customers accounts, exchanges are able to operate through SJMX Dark Pool platforms and SJMX Blocks, as well as their OTC exchanges.
Currently, access to banking services is difficult for cryptocurrency market participants, and only a few institutions are willing to take money laundering and other sensitive risks to serve for the industry.