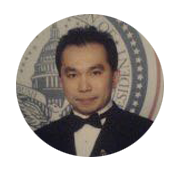 David Chen
Asia-Pacific President of American Software Capital Group
China Chairman of National Investment Bank Association of America
Chairman of Global International Commercial Trust Bank of America
Mr. David Chen (Chinese-American) was born in Connecticut who attended primary school and Chinese education in Taiwan and studied at St. John's University in New York, Tuck Business School of Ivy Dartmouth University, and completed his master's degree in the Institute. Mr. Chen was born into a family of education, his father is a famous law professor and the teacher of former Kuomintang chairman Mr. Ma Yingjiu, he has dedicated to cross-strait relations in his whole life. His mother is a senior educator at Taipei Guting Girl's Middle School and New York overseas Chinese school.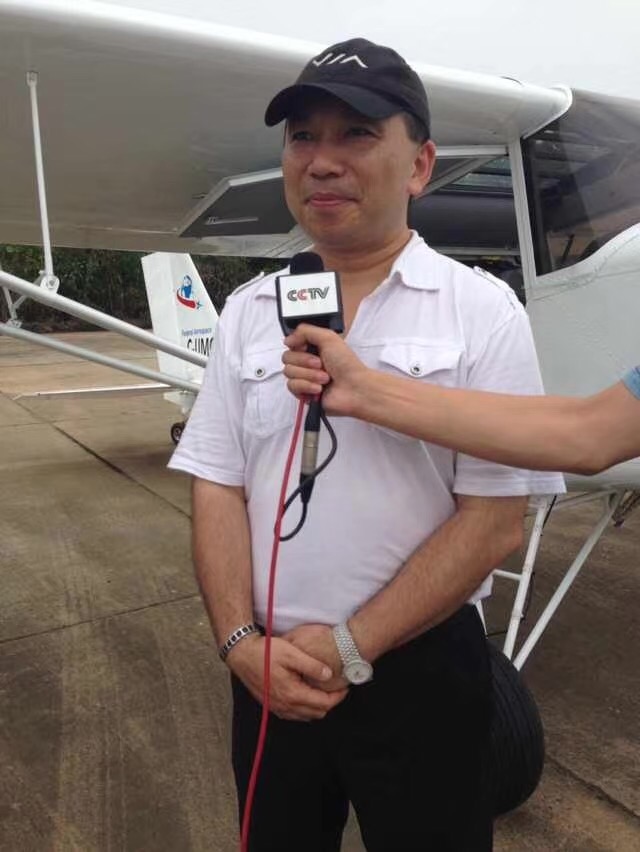 Mr. David Chen is a legendary figure in American politics and business. Because of his outstanding business operation ability and keen economic development vision, he used to serve as the adviser to the White House National Economic Commission. Mr. David Chen also created the Minority Linkage Promotion Committee in the United States Federal Department of Commerce, opening the door for minorities to enter the mainstream chain industry in the United States, and setting a precedent for the first federal level committee created by Chinese officials in American history and serving as chairman of the founding committee. Mr. David Chen also set up a number of overseas Chinese organizations and associations, making outstanding contributions to the economic development of overseas Chinese. He was admitted to the International Celebrity Register for the United States The "Outstanding Entrepreneur" Award awarded by the Federal Ministry of Commerce, the "overseas Youth Model" Award awarded by the Taiwan authorities, and the "Entrepreneur of the year" Award awarded by the Republican National Congress Committee. By virtue of his personal charm, he has maintained a good relationship and long-term friendship with many American political leaders, officials, business celebrities and business people.
With the encouragement and support of his father, Mr. Chen returned to his motherland for times and successively set up a number of enterprises, such as: Federal Aerospace General Aviation Manufacturing Co., Ltd., CIC Rhett Capital Management Co., Ltd., Zhongke Jiuding Energy Technology Development Co., Ltd., Aerospace Automobile Manufacturing Co., Ltd.
Mr. David Chen is a sentimental patriotic entrepreneur. In November 2007, on behalf of the United States Federal Government, he led a delegation to visit 10 cities in China and was warmly welcomed by the mayors and entrepreneurs. After the 18th National Congress, he also actively engaged in the development and construction of the country's revitalization of the old industrial base in Northeast China. He said :" Today's China is undergoing a world-shaking industrial transformation. The pattern of traditional industries is also undergoing a reshuffle. I want to to introduce some good American ideas and new technologies to China, make a modest contribution to the great rejuvenation of the motherland and jointly create new brilliance of the Chinese nation ." In 2010, Mr. David Chen once again settled a number of high-tech aviation projects in China, infusing fresh blood into the northeast and even the whole Chinese economy, making several industries in the northeast in the forefront of the country, and has successfully assisted many domestic enterprises to list and invest in the United States, For example ," American Federal Aerospace Group "," American Aerospace Automobile "," Northeast China Airlines "," China Shale Oil Group "," Zhongkai Huayu Industrial Co., Ltd."(Central Enterprise)," Zhongke Jiuding Energy Technology Development Co., Ltd.", Space China Travel (Central Enterprise), "Ordos Airport International Travel Service "," American ARMADA Nano-Si Energy Battery"、" CIC Rhett Capital "、" Dalian Yutu Island "、" Liaoning Xinya Energy Technology Co., Ltd ."、" China Aerospace Energy Co., Ltd.
At the end of 2019, in order to participate in the new round of reform and opening up in China, Mr.David Chen decided to introduce the most advanced autologous adipose stem cell regenerative medicine technology into China for the benefit of the people's health and economic development. He plans to invest $1 billion in Hainan to build a stem cell industry chain
Mr. David Chen has a strong personality charm, he is straightforward and sincere. He works more than twelve hours a day, and full of energy. He is forward-looking, strategic, thoughtful, subtle, good at communication and constantly collide with new ideas and practices. People around him sincerely admire him! "Software Capital Spirit is to move forward" interprets the pilot David Chen's extraordinary realm and super energy.