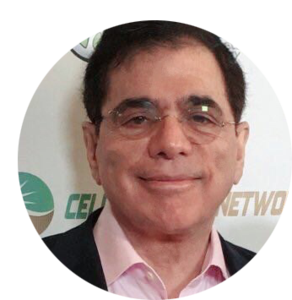 Joel B. Singer
Mr. Joel B. Singer
Leader of international stem cell group under American Software Capital Group
Chairman of Regenerative Medicine Center, Park Avenue, New York, USA
Mr. Joel B. Singer graduated from Yale University School of Medicine M.D. and has a MBA Master's degree of George Washington University Business School. He has the special qualifications certified by the U.S. plastic surgery board. He is also the director of Nature Medical medicine in New York, the member of American Society of Plastic Surgeons and the member of the New England Association of plastic Surgeons. License number: new york state doctor license number :180783.
Mr.Joel B. Singer has worked in general surgery at ivy Yale University (New haven) medical center, ivy Brown University (Rhode island) hospital general surgery, ivy Brown University (Rhode island) hospital plastic surgery. He has a clinical experience of more than 30 years,and has served as hospital physician at University of Winthrop, chief plastic surgery director of Norwalk Hospital, Bridgeport park hospital chief plastic surgery director of Connecticut, etc.
Mr. Joel B. Singer has extensive clinical experience, and has collected it into books to publish in many core journals. For example, ear reconstruction (ASPRS), nasal splinting (PRS), eyelid surgery (NESPRS), hand complications surgery presentation / NES new hand surgery techniques, breast augmentation – PRS / techniques, breast reconstruction techniques / PRS clinical studies on silicone breast, McGhan company (FDA regulation) clinical studies, silicone breast implants Mentor(FDA studies), outpatient plastic surgery / NESPRS、 use of high-dose ADSC-CSN to treat ALS, PLS Lyme syndrome and so on. His speech on the Adipose Stem Cell Efficacy Study has great influence in the industry.
Due to Mr. Joel B. Singer special professional attainments, he has been awarded the "Doctor Recognition Award "(AMA)," Humanitarian Award "(Neways Corp.)," Community Service Award "," Top Doc Award" by the American Medical Authority and has served as an inspector of AAAASF since 1998.
Being a representative of American plastic surgery, Mr. Joel B. Singer has led his delegation to Colombia, Beijing, Shanghai, Dongguan and other places for technical visits. Over the past two decades, his expertise has shifted to stem-cell research and applications in orthopaedics, autoimmune and neurological diseases, and plastic surgery. As a leader in under American Software Capital Group, the focus of his research team has shifted to the capture of more diseases and technological innovation. He is now pushing the establishment of stem cell medical centers in Hainan and other regions of China for the benefit of more patients.