American Software Capital Group's international stem cell group is a company listed on the main board of the London Stock Exchange (stock symbol: FPP)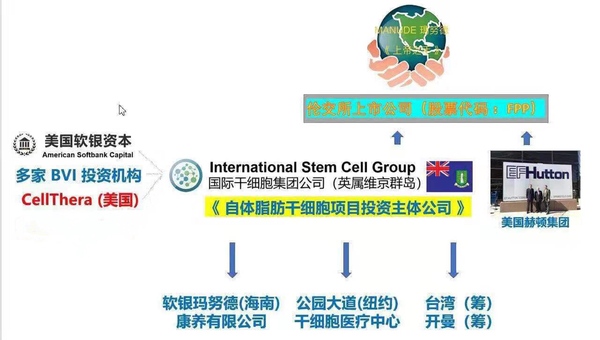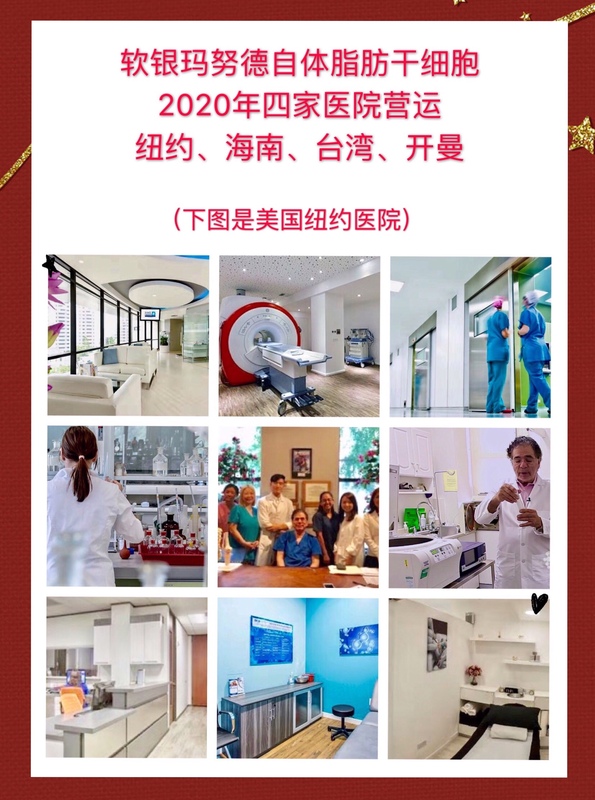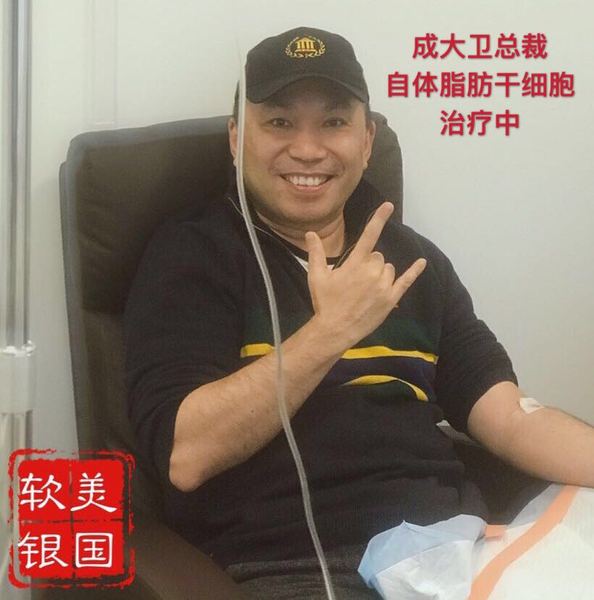 The company aims to promote the development of the industrial chain in the field of stem cell therapy and contribute to the health and longevity of mankind and the Chinese people.
The International Stem Cell Group plans to land four stem cell treatment centers from 2020 to 2021. The first one on Park Avenue in Manhattan was officially opened on January 1st,2020. The second one has been settled in the Boao International Medical leading area in Hainan, China (Software Capital Group plans to increase investment in Hainan stem cell hospital at a later stage, with a planned investment of $1 billion). The third and fourth has landed in Cayman and Taiwan respectively.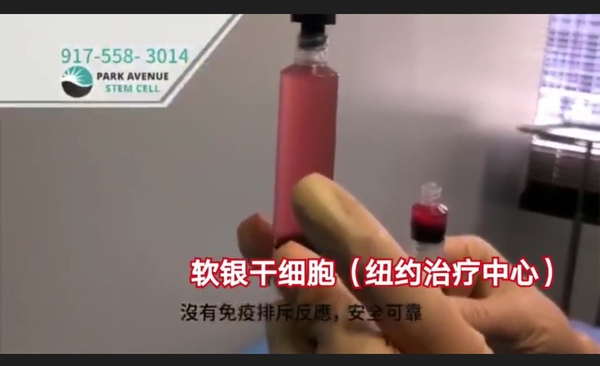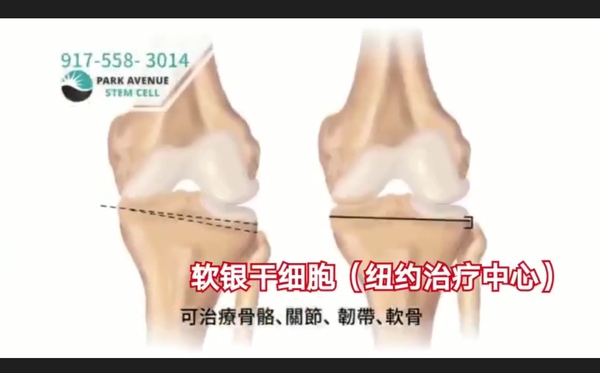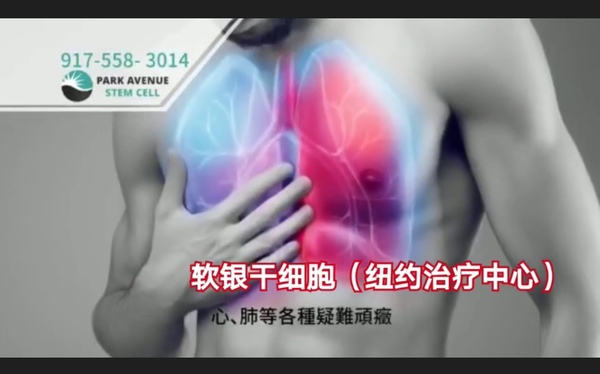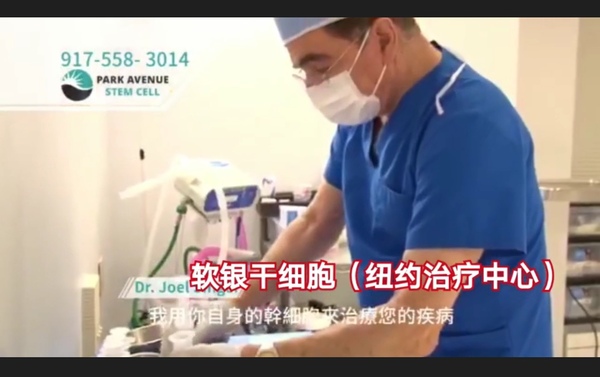 Six Advantages of Softbank International Stem Cell Group:
1.A listed company in the London Stock Exchange
2.Invested by the American Software Capital Group and the American Hutton Group, both these two financial conglomerates are economically powerful;
3.Autologous Adipose Stem Cell Therapy has the FDA international certification of America, making Softbank International Stem Cell Group China's exclusive FDA qualification enterprises and the leader in this field!
4.The second International Stem Cell Group settled in Boao City, Hainan Free Trade Port, which has caught up with the great opportunity of Hainan Free Trade Port's historical development
5.Established the cooperation partnership with the United States scientific research team and the clinical expert service team, unceasingly enhances the science and technology innovation and conquers more diseases with the world-leading technology.
6.President David Chen is a senior entrepreneur and capital market expert who aims to contribute to the health and longevity of the people in motherland, and to introduce the most advanced technology in America to promote the economic development of China in related fields.
Over the years, Dr. Singh's team has served celebrities like representatives of New York state, politicians, sports stars, Wall Street tycoons and wealthy businessmen in the treatment of autologous adipose-derived stem cells, and has received numerous acclaim. Since the outbreak of new coronavirus, the autologous adipose stem cell therapy has become the only choice for many people.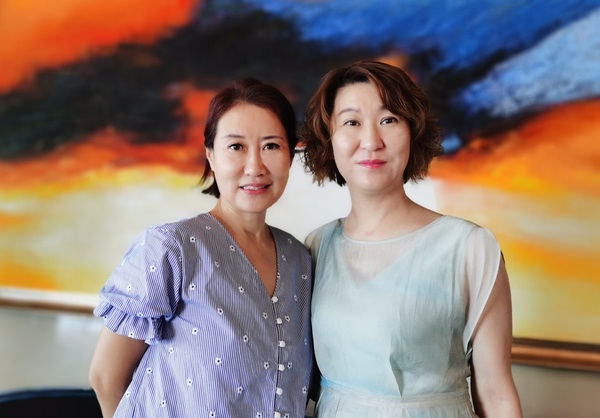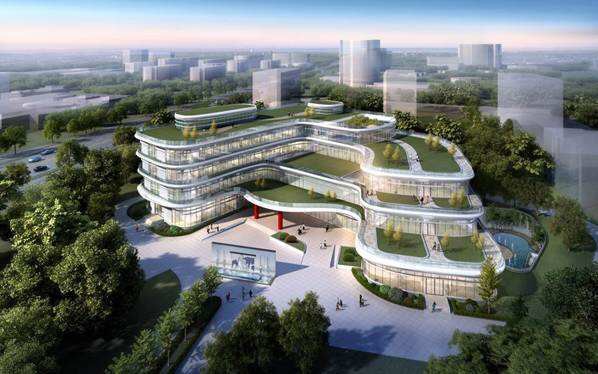 Dr.Joel.Singh is from the Yale university school of medicine. He has a high reputation in the American stem cell regenerative medicine industry (see the Dr. Singh profile). American software Capital Group has purchased his research team.
Autologous adipose stem cells are stem cells extracted from the patient's own abdominal or back fat. Through isolation, extract, cultivation and reproduction, operating with American FDA certified equipment and procedures. With more than 20 years of successful clinical application, it has become the safest and most reliable stem cell therapy in the world. Operation process takes only 3~4 hours to return. Each transfusion dose of stem cell units has reached 500 million units currently. While other institutions typically inject 1 million stem cell units at most. Three back transfusions are integrated into one course of treatment. When autologous stem cells are sent back to the body, The more active, high-quality stem cells there are, the stronger the ability to regenerate, repair and defend is, and the patient will recover faster therefore.
Autologous adipose stem cells have the advantages of high survival rate and sufficient source, no allergic reaction, no body rejection,no pain, quick recovery and so on. The effect is way better than that of traditional allogeneic "umbilical cord blood stem cells ". Autologous adipose-derived stem cells behaves outstanding in anti-aging, repair organs, regeneration of tissue, reconstruction function, homing effect and so on, allow the human body to re-growth and repair.
Stem cell therapy is changing with the development, and scientists are working on more diseases. According to current statistics, stem cell therapy can cure the following diseases:
Diseases of the endocrine system
Type II diabetes (cure rate 98.34% )
Menopausal syndrome (cure rate 95.57%)
Diseases of the immune system
Arthritis (84.51% intervention)
Joint degenerative change (cure rate 85.44%)
Osteomyelitis (82.03% intervention)
Systemic lupus erythematosus (81.27% intervention)
Recovery of immune function after cancer chemotherapy (cure rate 91.52%)
Diseases of the digestive system
Chronic atrophic gastritis (cure rate 98.34%)
Hepatitis B and C (cure rate 95.57 per cent)
Alcoholic liver disease (cure rate 94.28%)
Cirrhosis (cure rate 97.62%)
Cirrhotic ascites (86.07% intervention)
Liver fibrosis (cure rate 85.97%)
Fatty liver (cure rate 86.22%)
Crohn's disease (91.07% intervention)
Diseases of the respiratory system
Chronic obstructive pulmonary disease (88.46% intervention)
Diseases of the urinary system
Prostate disease (cure rate 91.03%)
Renal failure (cure rate 93.29%)
Diseases of the circulatory system
Myocardial infarction (cure rate 95.66%)
Heart failure (85.92% intervention)
Arteriosclerosis (cure rate 93.67%)
Thalassemia (74.13% intervention)
Cerebral infarction (84.49% intervention)
Severe lower limb ischemia (cure rate 96.28%)
Diseases of the nervous system
Stroke (80.18% intervention)
Parkinson's disease (80.25% intervention)
Alzheimer's disease (85.94% intervention)
Meningitis and its sequelae (75.71% intervention)
Diseases of the reproductive system
Infertility (cure rate 91.17%)
Sexual dysfunction (cure rate 99.03%)
...etc.